Rubber pump
IKV-SPR Serie rubber extrusion pump
IKV-SPR Serie rubber extrusion pump is a kind of to cope with the high viscosity, high elastic melt extrusion process requirements and the optimization design of gear pump in many aspects.
Such as natural rubber, butadiene rubber, chloroprene rubber, high viscosity, high elastic melt, when processed, often prone to strong reverse pressure, for the gear pump is undoubtedly a challenge.
In order to meet customers' strict requirements for durability, we focused on the tooth root, and shaft was carried out to strengthen, that even in the face of the challenge of the reverse pressure IKV-SPR Serie rubber extrusion pump still have excellent service life.
Optimization of the gear pump material, proper gear clearance, but also make full use of reverse pressure and flow, recoil on rotating parts of the gear pump provides excellent medium lubrication.
Restricted by technology, for some rubber products production, sometimes take the continuous extrusion system, can get better production effect.
At this point, the pump body of gear pump, pump shaft, bearing dynamic load capacity, has a high requirement, the IKV-SPR Serie gear pump has been on the technical details, for the optimization of many sided, and achieved good results.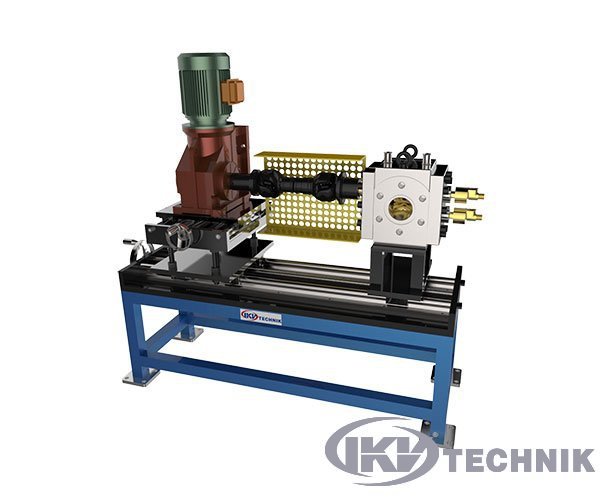 High Pressure

Standard

Model

volume(ml/r)

Output(L/H)

Model

volume(ml/r)

Output(L/H)

45/28

22.2

7-67

36/36

25.6

8.9-92

56/36

44.3

15-120

45/45

46.3

14-140

70/45

87.2

26-210

56/56

92.6

27.8-222

90/56

177

57-371

70/70

176

52.8-369

112/70

345

104-621

90/90

371

111-667

140/90

960

288-1440

110/110

718

215-1077

180/115

1597

479-2395

140/140

1490

447-1788

180/180

3224

967-2901
The above data is the maximum capacity in theory,which is subject to the viscosity or design value of the product.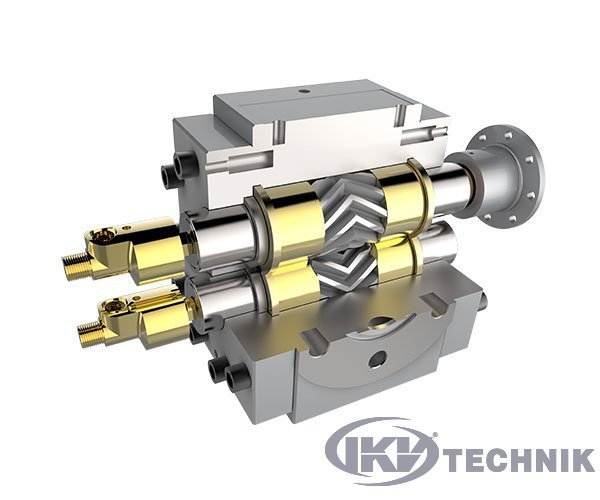 More detailed technical solutions and related information, please contact us, we will do our utmost to be of service.
Manual electronic download:
IKV-SP Serie extrusion pump: Chinese |
English
IKV-SPR Serie rubber pump:
Chinese
|
English
IKV-SPP Serie polymerization kettle bottom pump:
Chinese
|
English
IKV-SPB Serie chemical pump:
Chinese
| English